Your Master Executive Council (MEC) Officers
Took Office: July 01, 2014
Term Expires: June 30, 2017
AFA Election Categtory II
Our MEC Officers are elected by the LEC Presidents. These individuals, collectively, represent years of experience, knowledge and history that is unparalleled in our industry and within the AFA. Each Officer adds a special and unique dynamic to our leadership.
Our MEC President Sharon Soper brings a level of expertise within the Association of Flight Attendants as well as the company. She has been recognized in many arenas and on many levels. More recently, Sharon was the recipient of the AFA Edith Lauterbach Merit Award for outstanding and tireless union work. She is delighted to support the local councils and readily shares her knowledge and experience.
Our MEC Vice President Scott Henton handles various operational duties on a day-to-day basis. Since the MEC is tasked with any issue that pertains to both Councils, he is in constant contact with inflight management to address and resolve our concerns. He also does grievance work and assists the local councils as an advisor.
Our MEC Secretary-Treasurer Joni Kashiwai is a former Council 47 LEC President. Her insight, candor and ability to manage and attain goals rounds the MEC leadership. She is integral in monitoring the MEC budget, while ensuring that information is disseminated immediately and accurately. She is in constant contact with both local councils.
Together, our MEC Officers are a strong presence supporting our Flight Attendant group.
MEC President Sharon Soper
Sharon joined Hawaiian in 1965 and flew in the Inter-Island operation for 20 years. Since 1985 she has flown in the Charter Operation from Niagara Falls and San Francisco, was at the temporary Base in Philadelphia, Seattle and was based in Rome, Italy for the Gulf War and for other military charter flying. She has also flown in the Domestic and International scheduled operation.
Sharon started doing union work in 1968 when she negotiated her first contract with Diana Huihui and has been doing union work pretty consistently since then except for a period of time when she worked in management as the Manager and Director of InFlt in late 1970s.
As the AFA MEC President, Sharon has been committed to building a career for the Hawaiian Flight Attendant that allows you to have a family, buy a place to live, educate your children and plan for retirement. And to be respected and appreciated for the contribution you make to the success of Hawaiian Airlines.
MEC Vice-President Scott Henton
Scott was hired in June 1987. He flew in the Inter Island operation for a year then worked as an inflight manager for the next two years. After that he went back to flying and was approached to help with the local grievance committee in 1990. Little did he know he would be doing grievance work ever since.
He has worked as the LEC and MEC grievance chairs and currently still holds the MEC Grievance Chair position. Over the years Scott has been elected to several officer positions, including LEC VP and MEC VP over the last 23 years. His drive is our contract -- the quality of life it brings us, the preservation of its integrity and its benefits are the number one priority of the MEC.
MEC Secretary Joni Kashiwai
In 2015 Joni will make 30 years with Hawaiian Airlines. Over the years she's been based in San Francisco, Philadelphia and finally in Los Angeles since 1992 which is where she call home. 9/11 inspired her to get involved after seeing the airline industry turned upside down changing it forever. Around that time after having flown for about 15 years she also came to realize she was in this job for the long haul.
Joni began doing union work in 2002 as LEC Secretary then was LEC President for 3 terms from 2005 to 2013. She continues to be actively involved with the LEC Grievance Committee as an Advisor. Last year she decided to run for the position of MEC Secretary/Treasurer and has now held that position since July 2014.
Union work has allowed her to make a contribution to the Hawaiian Airlines flight attendant membership and to the career she loves. She has found working with the leadership here at Hawaiian as well as at other carriers rewarding and fulfilling. She feels the recent changes to the AFA leadership at both bases has generated new ideas and enthusiasm. She has confidence in this next generation of leaders that have stepped up to continue the hard work of all that have come before us.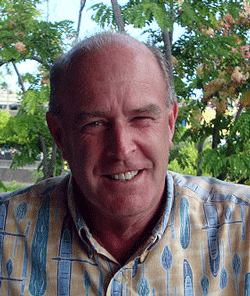 You are here: Home/ MEC Officers